How to pack your suitcase and don't forget your toothbrush!
May 13, 2020
Hi trolley dollies, future trolley dollies and dreaming trolley dollies.
In my 8 years of flying I always had passengers ask me for essential items, which must be carried but however they forget to pack it. Flight attendants are experts in packing because our career involves us travelling constantly. The last thing a person needs is leaving an essential behind.
So that moment has finally come for you to journey to another place or you going on business trip. Here is some general advice packing a suitcase.
For the first-time flyers your suitcase goes into the hold of the aircraft because it is too big and heavy to fit in the cabin.
Golden rule is always pack light. Flight attendants live by this mantra.
At your destination you are most likely going to end up shopping, so you need space in your bag. If your bag is overweight you have to pay the airline extra costs for an overweight bag. Check with your airline the rules on check-in baggage such as weight and size before flying.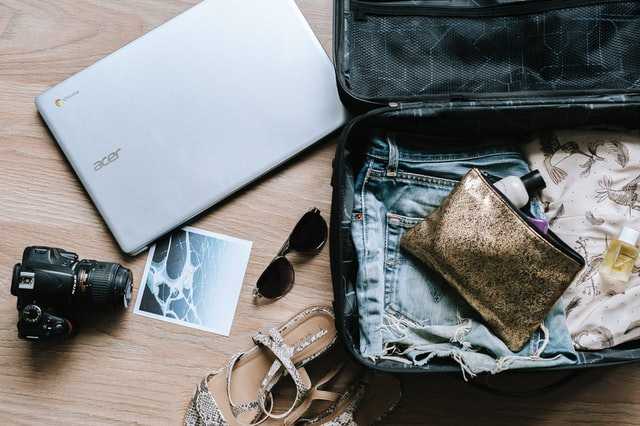 Depending on the destination you are going to, pack according to that country's weather. Check on the internet (such as www.weather.com) beforehand what the temperature will be whilst you are there.
Always carry a small umbrella in your suitcase. On my first international flight which was London, I was so focused on the excitement of my first international flight I forgot to pack an umbrella. It was raining during my layover so I had no choice but to buy an umbrella. I bought one from a street vendor because it was cheaper.
Unless you are related to a millionaire, you want to keep to the budget you set for yourself during your travel, you can reduce costs by packing small things like that.
Carry your pajamas (depending on long you are staying at your destination, if you are going for more than 4 nights carry 2 pairs) and bedroom slippers.
Personal toiletries:
shampoo & conditioner (2 in 1)
men and women a razor & shaving cream
the best women's shaving product cream I would recommend is Gillette's Satin Care Women's Shaving Gel
and razor that will never let you down is Gillette's Venus Razor
bath shower gel (Dove Shower Deeply Nourishing after experiencing a jetlag, it is the perfect way to rehydrate and rejuvenate your skin).
bath scrub
tooth brush (I have always used and still use during my travels Colgate's Toothbrushes, it always assists in maintaining the flight attendant's healthy friendly smile).
toothpaste (Sensodyne Toothpaste really keeps the white smile and with aircrew flying to destinations with different temperatures it is perfect to use and a top pick for those with sensitive teeth. I use it every day).
Tip: use the same toothpaste and toothbrush you carried in your cabin bag. There is no need to carry surplus.
body lotion (Dove Bodylotion products always keep my skin moisturized, even in the harshest cold weather)
deodorant (For women: I used during my 8 years of flying and still everyday Dove Deodorant Talc Soft Spray. It never let me down and from experience even on long and busy flights, it always kept me fresh).
Nobody wants to be served by a flight attendant with bad body odor.
Facial moisturizing cream La Mer facial products is absolutely the perfect facial cream. Its fans include celebrities and flight attendants. I have used it during my flying years and still do. It gives your skin a healthy, soothing and youthful effect. It is expensive but one product it lasts me for 9 months. I use La Mer the moisturising soft cream
Perfume
Sunscreen
Ladies make-up remover
Sanitary pads/tampons for women
Make up kit
Clothes for the trip:
winter place
e.g. for a week pack 2 pair jeans, 3 long sleeve tops, one jersey,and 1 pair gloves. You can use the same winter coat, shoes, scarf and winter hat (you wore on you to your destination) for the entire week. Do note that winter clothes take up a lot of space and adds weight to the bag.
summer place
e.g. for a week always pack a few light summer clothes, 1 pair summer sandals, swim wear (if you going to the beach carry a spare towel with you and flip flops, sun hat or cap and sunglasses. For the budget and backpack traveller stores such as H&M have an assortment of styles and sizes for summer clothes, shoes and sunglasses.
Ladies the same handbag you brought on board with you, keep it on you at the destination. For the guys take a knapsack with you on board and keep it on you at your destination.
If you going to a place which is mosquito or malaria infected take anti-malaria tablets and mosquito repellent.
Do not carry your wardrobe from home. You are going to be there for a short while.
I recommend pack the night before and write a list of the important things you need. Do not forget your passport, air tickets, hotel accommodation, travel itinerary, your travel insurance, credit card, camera (including the batteries), mobile phone charger and data top-up for your mobile phone or whatever essentials you need.
Forgetting any of those important things can turn your travel into a nightmare.
Every airline has a policy on dangerous goods that you can travel with or not. Check the airline policy on which dangerous goods you can carry.
Safe flights and landings.
Mrs.M.M
---